City of Maricopa Real Estate
Real estate in the City of Maricopa is always hot. With many Realtors in the City, it's easy to connect and find the home that fits your needs.
---
Albright College

Albright College, affiliated with the United Methodist Church, is now offering several degree programs here in the City of Maricopa. Some classes will be held at Central Arizona College (CAC) and other locations throughout the city.
---
Will Maricopa Finally See A New Amtrak Station?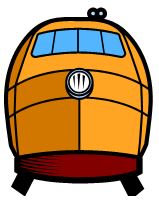 Perhaps, but its buracracy that could hold things up.
A large 51.8 acre site south of Hwy. 238 and west of Hwy 347 at 45862 W. Garvey Ave. could be the future home of the station along with additional business park development. The area is known as the Estrella Gin Business Park.
---
City of Maricopa Revised Flood Map 2014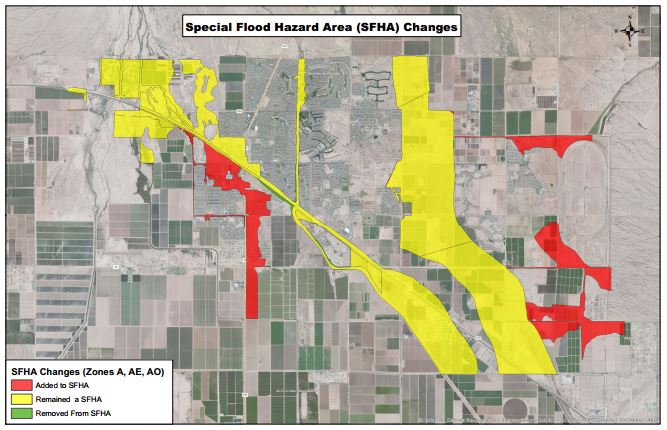 The FEMA (Federal Emergency Management Agency) has announced that the new Flood Insurance Rate Maps (FIRMs) have become effective on June 16, 2014. Some of the residents have received letter notices informing them their properties may be affected and may require flood insurance.
---
Consulting Firms for the City of Maricopa
Consulting Firms
---
Holly Lyon - Arizona Legislative District 11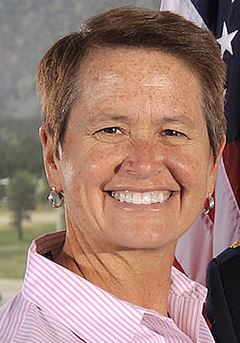 She is a retired Air Force Colonel who believes in government of the people, by the people, for the people. She thinks we've lost our way on that ideal and wants to go to Phoenix to help get things back on track. She says, "We all need to be talking to each other and more importantly, listening to each other. I know that is what you expect of us and I want to go to work for you!"
---
Tucson, Arizona - Art and Music
Art and Music in Tucson, Arizona, with host Jon Olson.
---
Tanque Verde Ranch In Tucson Arizona
Visit the Tanque Verde Ranch in Tucson, Arizona, with host Jon Olson.
---
Tucson Travel Guide with Jon Olson
Tucson Travel Guide with Jon Olson
---
El Guero Canelo Hot Dogs And Estrella Bakery in Tucson
El Guero Canelo Hot Dogs And Estrella Bakery in Tucson
---
Chipotle Mexican Grill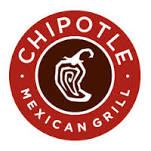 At Chipotle, they aim to do a few things but do them exceptionally well. When Chipotle first opened its doors in 1993, the goal was simple: to serve high quality, delicious food quickly with an experience that not only exceeded, but redefined the fast food experience.
To that end, they focus on sourcing the best possible ingredients, serving the tastiest food, and growing the most capable team they can.
To open Spring of 2015 on the northeast corner of John Wayne Parkway and Smith-Enke Rd in the Maricopa Station Shopping Center.
---
Out of Africa Wildlife Park
The mission of Out of Africa Wildlife Park is to create the ultimate animal adventure for all ages, one steeped in fun, immersed in learning, and inspired by a living and colorful world of astonishing wildlife. We strive to foster an appreciation of our planet's wild areas and wondrous inhabitants by supporting and promoting conservation awareness and action, practicing exemplary animal care, providing education and learning experiences, and establishing broad community support, through a peaceful and interactive relationship with our animal friends, who touch our hearts.
---
Verde Canyon Railroad
From the moment you step foot on one of our meticulously refurbished train cars you and your family will feel like you've been transported to a simpler, more leisurely time before all the distractions and annoyances of our modern world. Breathe deep, order a drink and relax as you glide along on a 20 mile journey through 100 years of history while still enjoying modern creature comforts like climate control, comfortable seating and thoughtful decor.
---
Senita Subdivision Fire - City of Maricopa
The City of Maricopa Fire Department responded quickly to a fire in the Senita Subdivision. With help from Ak-Chin, Sun Lakes, and Casa Grande fire departments and of course with the Police Department on the scene, lives were saved... Check out what MFD spokesperson Brad Pitassi had to say.
---
The World's Oldest Rodeo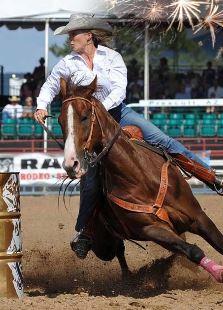 Since 1888 folks have come from miles around to see what the ruckus in Prescott, Arizona was all about.
Every year that ruckus gets bigger, the contestants more daring and bold. When the bulls, the horses, the clowns come to town...well, let's just say you'll want to see what's kicking up all that dust.
Without giving away the show, we can tell you it's about top athletes competing for big dollars. It's about broncos throwing their hooves any which way, bulls that are mad at the world, and leather straps holding cowboys together.
---
Blazin' M Ranch
Is Western adventure and frontier hospitality still alive in Arizona? It is at the Blazin' M Ranch Wild West Adventure in Cottonwood! Folks come from Sedona, Cottonwood, Prescott and all around the world to the Blazin' M Ranch for a Western experience of a lifetime. The entire family can step back in time for a great outing that's sure to be enjoyed by adventurers of all ages. - See more at: http://blazinm.com/#sthash.tme1zL5f.dpuf
---
Plaza Bonita Family Mexican Restaurant
Plaza Bonita Family Mexican Restaurant was established by partners Joel and Jesus Suniga in 2003. After working in the restaurant industry for more than 20 years in Washington and Colorado they decided to move to Arizona to open a family friendly Mexican Restaurant that honors beautiful, authentic and fresh Mexican cuisine.
---
Ak-Chin Him-Dak Eco-Museum and Archive
Wonderful little museum open to the public during the week. Check their website, but generally it is not open during the weekend. The museum is free, but donations are always welcome.
The Ak-Chin indians are more than willing to share their heritage. You will love looking at the exhibits and asking questions.
---
DeGrazia Gallery in the Sun
Experience the gallery through a scheduled tour of the 10-acre foothills site and explore the art and architecture of Ted DeGrazia, including the original home of the prolific artist and his wife Marion, their burial sites, the adobe Mission in the Sun, Gallery in the Sun and the cactus corral.
---
Plane Crashes in Gila River Indian Reservations
Authorities say a military aircraft crashed south of Phoenix, Arizona Friday afternoon.
The Marine aircraft reportedly went down north of Maricopa on the Gila River Indian Community Reservation.
According to an official at the Marine Corps Air Station Yuma, the pilot was able to eject safely before the AV-8B Harrier crashed.
---
Business Park
New business opportunies open up in the City of Maricopa. Location: 45862 W. Garvey Ave.
---
Bisbee, Arizona - Gay Rights Update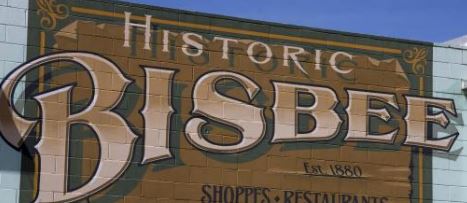 Gay rights in a small Arizona town just north of the Mexican border.
---
Listing: 20203 N Leo Ln (aka Big Dipper Dr)
Two bedroom, two bath in beautiful Province, an active-adult community in the City of Maricopa, Arizona.
---
Listing: 42168 W Basie Ln, Maricopa, AZ 85138
Greenbelt home on corner lot great open floor plan that extends from breakfast bar out large sliding glass doors to an extended covered patio.
---
Garage Door Break Ins
A City of Maricopa resident recently chatted about how easy it was for a series of break-ins to occcur in the Gilbert, Arizona, area. Although their garage door was slightly bent in at the top center, the robbery was thwarted by this simple technique.
Garage door manufacturers are changing how the emergency release is activated, but older doors still use this easy method for burgleres to enter a home.
---