RECENT UPDATES
Maricopa Traffic - Phoenix / Casa Grande Area
Valley Fever
New Radio Telescope at Kitt Peak, Arizona
First Pinal CountyCouple With Same-sex License
Penascos Mexican Restaurant
Area couple at heart of ruling
The Maricopa Market
Kenly Farm
J.A.M.E.S. Home Baked Books
Maricopa Market
Firehouse Subs
Pinal Energy Begins Production Again
AirNow - Air Quality Conditions for the City of Maricopa
City of Maricopa Real Estate
Albright College
Will Maricopa Finally See A New Amtrak Station?
City of Maricopa Revised Flood Map 2014
Consulting Firms for the City of Maricopa
Holly Lyon - Arizona Legislative District 11
Tucson, Arizona - Art and Music
Tanque Verde Ranch In Tucson Arizona
Tucson Travel Guide with Jon Olson
El Guero Canelo Hot Dogs And Estrella Bakery in Tucson
Chipotle Mexican Grill
Out of Africa Wildlife Park
Verde Canyon Railroad
Senita Subdivision Fire - City of Maricopa
The World's Oldest Rodeo
Blazin' M Ranch
Plaza Bonita Family Mexican Restaurant
Ak-Chin Him-Dak Eco-Museum and Archive
DeGrazia Gallery in the Sun
Plane Crashes in Gila River Indian Reservations
Business Park
Bisbee, Arizona - Gay Rights Update
Listing: 20203 N Leo Ln (aka Big Dipper Dr)
Listing: 42168 W Basie Ln, Maricopa, AZ 85138
Garage Door Break Ins
January 1993 Flood - Lower Santa Cruz River, Arizona
Scotts Miracle-Gro Grows Right Here In Maricopa
Health and Wellness Options for the City of Maricopa
Shuttle Service from the City of Maricopa to Sky Harbor
Sources of News / Directories
Jobs near the City of Maricopa - Generally within 20-30 miles
Woman stopped near Maricopa with illegals, marijuana in vehicle
Why Casa Grande Needs the Affordable Care Act (ObamaCare)
Flood of 1983: Devastation & Restoration
South Mountain Freeway
Calendar and Agendas for the Councils, Boards and Committees
Arizona Wines
Maricopa Traffic - Phoenix / Casa Grande Area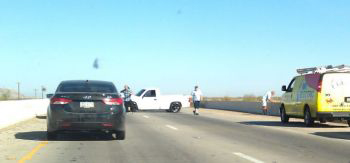 Current traffic conditions around the City of Maricopa.
---
Valley Fever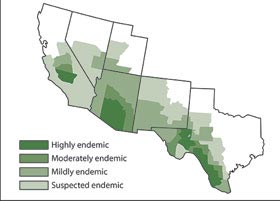 Residents of Arizona, especially those near major farming areas like the City of Maricopa, can become susceptible to Valley Fever. The fungus can be spread through the dispersion of dust from top soil.
---
New Radio Telescope at Kitt Peak, Arizona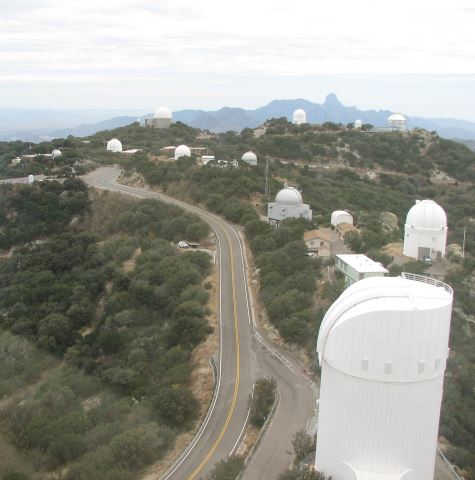 Newly installed, 40-foot dish achieves "first light" detecting cold gas clouds in the Milky Way. Whirring back and forth on a turning turret, the white, 40-foot dish evokes the aura of movies such as "Golden Eye" or "Contact," but the University of Arizona team of scientists and engineers that commissioned it earlier this month isn't planning to listen for signals from extraterrestrials or hijack satellites.
---
First Pinal CountyCouple With Same-sex License
When number X825 was called to Window 1 in the Pinal County Clerk of the Superior Court Office, a couple walked with locked arms, ready to obtain a marriage license.
It's a scene that has played out countless times in that room, but when this couple reached the window, a large crowd was already waiting behind the clerk's desk, waiting for when they could erupt in celebration. And when the license finally was presented, the onlookers cheered and Madison Desoto and Denise Sowers became the first same-sex couple to obtain a license in Pinal County.
---
Penascos Mexican Restaurant

Penascos Mexican Restaurant was established in November 2006 and is proud to be Maricopa's Finest Mexican Cuisine Restaurant. Penascos is named after the popular vacation beach town of Puerto Penasco in Mexico. The name symbolizes the relaxing and enjoyable atmosphere of Puerto Penasco and provides our patrons with an escape from the everyday burdens of life. Our goal is to provide you and your family with authentic mexican cuisine in our Romantico, Latino Atmosphere!
---
Area couple at heart of ruling

In the end, it all came down to Judge John Sedwick, a visiting judge from the U.S. District Court in Alaska. Sedwick ruled Friday morning that the recent Ninth Circuit Court decision to strike down gay marriage bans in Nevada and Idaho also applied to Arizona.
In a somewhat surprising decision mere hours later, Arizona Attorney General Tom Horne announced he would not appeal Sedwick's verdict.
After the announcement on Friday morning, the couple released a joint statement: "We have longed for this day for years; for ourselves, for others who have gone before us and for those who will come after us. Opponents who blocked marriage equality through local, state and federal laws and through our court system learned today that legislators and the voting population cannot discriminate. The 'will of the people' can never trounce on the rights of a minority."
---
The Maricopa Market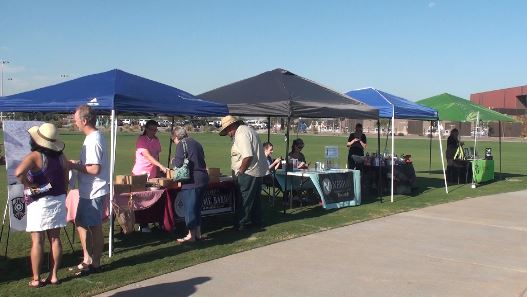 The
City of Maricopa
would like to provide an opportunity for community members to enjoy fresh produce, and organic products while supporting our local farmers, and businesses. The Market will focus on Arizona grown produce, honey, local foods, baked goods, pickles, preserves, arts and crafts and more!
---
Kenly Farm
One of the top commercial rose nurseries in Pinal County with over 200 varieties of roses including some patented species.
---
J.A.M.E.S. Home Baked Books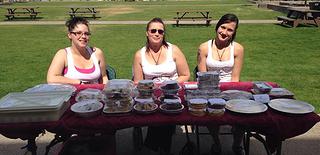 Home baked goods.
---
Maricopa Market
Starting slowly, but the potential is incredible.
---
Firehouse Subs
Now open in Maricopa.
---
Pinal Energy Begins Production Again
The potential to expand to a capacity of 110 million gallons down the road begins. Arizona's first ethanol plant in Maricopa, Arizona. Although the plant went through some rough times, it hired back about 40 employees in 2014 and is now producing about 50 million gallons of ethanol per year
---
AirNow - Air Quality Conditions for the City of Maricopa
The Air Quality Index (AQI) is an index for reporting daily air quality. It tells you how clean or polluted your outdoor air is, and what associated health effects might be a concern for you. The AQI focuses on health effects you may experience within a few hours or days after breathing polluted air. EPA calculates the AQI for five major air pollutants regulated by the Clean Air Act: ground-level ozone, particle pollution (also known as particulate matter), carbon monoxide, sulfur dioxide, and nitrogen dioxide. For each of these pollutants, EPA has established national air quality standards to protect public health.
---
City of Maricopa Real Estate
Real estate in the City of Maricopa is always hot. With many Realtors in the City, it's easy to connect and find the home that fits your needs.
---
Albright College

Albright College, affiliated with the United Methodist Church, is now offering several degree programs here in the City of Maricopa. Some classes will be held at Central Arizona College (CAC) and other locations throughout the city.
---
Will Maricopa Finally See A New Amtrak Station?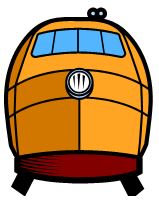 Perhaps, but its buracracy that could hold things up.
A large 51.8 acre site south of Hwy. 238 and west of Hwy 347 at 45862 W. Garvey Ave. could be the future home of the station along with additional business park development. The area is known as the Estrella Gin Business Park.
---
City of Maricopa Revised Flood Map 2014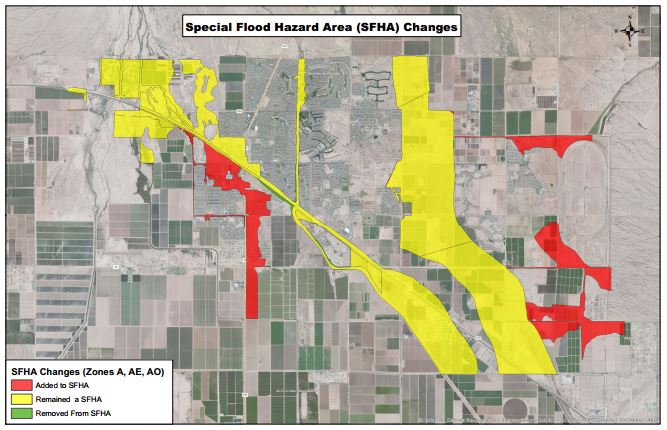 The FEMA (Federal Emergency Management Agency) has announced that the new Flood Insurance Rate Maps (FIRMs) have become effective on June 16, 2014. Some of the residents have received letter notices informing them their properties may be affected and may require flood insurance.
---
Consulting Firms for the City of Maricopa
Consulting Firms
---
Holly Lyon - Arizona Legislative District 11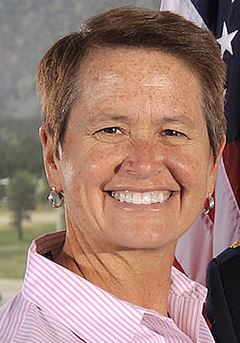 She is a retired Air Force Colonel who believes in government of the people, by the people, for the people. She thinks we've lost our way on that ideal and wants to go to Phoenix to help get things back on track. She says, "We all need to be talking to each other and more importantly, listening to each other. I know that is what you expect of us and I want to go to work for you!"
---
Tucson, Arizona - Art and Music
Art and Music in Tucson, Arizona, with host Jon Olson.
---
Tanque Verde Ranch In Tucson Arizona
Visit the Tanque Verde Ranch in Tucson, Arizona, with host Jon Olson.
---
Tucson Travel Guide with Jon Olson
Tucson Travel Guide with Jon Olson
---
El Guero Canelo Hot Dogs And Estrella Bakery in Tucson
El Guero Canelo Hot Dogs And Estrella Bakery in Tucson
---
Chipotle Mexican Grill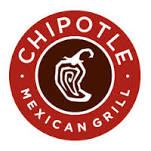 At Chipotle, they aim to do a few things but do them exceptionally well. When Chipotle first opened its doors in 1993, the goal was simple: to serve high quality, delicious food quickly with an experience that not only exceeded, but redefined the fast food experience.
To that end, they focus on sourcing the best possible ingredients, serving the tastiest food, and growing the most capable team they can.
To open Spring of 2015 on the northeast corner of John Wayne Parkway and Smith-Enke Rd in the Maricopa Station Shopping Center.
---
Out of Africa Wildlife Park
The mission of Out of Africa Wildlife Park is to create the ultimate animal adventure for all ages, one steeped in fun, immersed in learning, and inspired by a living and colorful world of astonishing wildlife. We strive to foster an appreciation of our planet's wild areas and wondrous inhabitants by supporting and promoting conservation awareness and action, practicing exemplary animal care, providing education and learning experiences, and establishing broad community support, through a peaceful and interactive relationship with our animal friends, who touch our hearts.
---
Maricopa (Images of America Series) (Images of America (Arcadia Publishing)) [Paperback]
The Hohokam built an extensive network of canals with sticks and stone hoes, but mysteriously disappeared in 1450. Later, the Pima and Maricopa Indians occupied their farmlands near the Gila River, and Maricopa took on the name of the latter. In 1858, Maricopa became an isolated little town in the middle of the desert. It served as the major stage station for the Butterfield Overland Stage Station and became a beacon of light for trappers, traders, and immigrants brave enough to travel its unknown land. Maricopa moved south in 1879 to latch onto the newly built Southern Pacific Railroad and became Arizona's freighting distribution center. A second move took it 4 miles east to better align with Tempe. Thus began Maricopa's life as an important railroad junction, playing host to two presidents, 1911 flying machines, honeymoon couples, actors, and a nest of wildcats to entertain the hundreds of passengers who waited for their connections to Phoenix or east-west. In the early 2000s, Maricopa grew from a small farming community to a city, earning it the title of one of the fastest growing cities in the nation. Today its population continues to grow with more than 40,000 inhabitants from all over the United States and world.